Why look any further if the solution is right next door ?
If you are looking to present your products or services properly, start by making  a good landing page.
Landing page optimization is a cross-cutting issue in digital marketing because it concerns most digital marketing levels. This is an element that should not be underestimated because it conditions the transformation of a simple clicker into a more or less qualified prospect or even a customer.
this article will cover the following:
Landing page Definition
Advantages of high converting landing pages
Important elements for conversion landing pages
Examples of high converting landing pages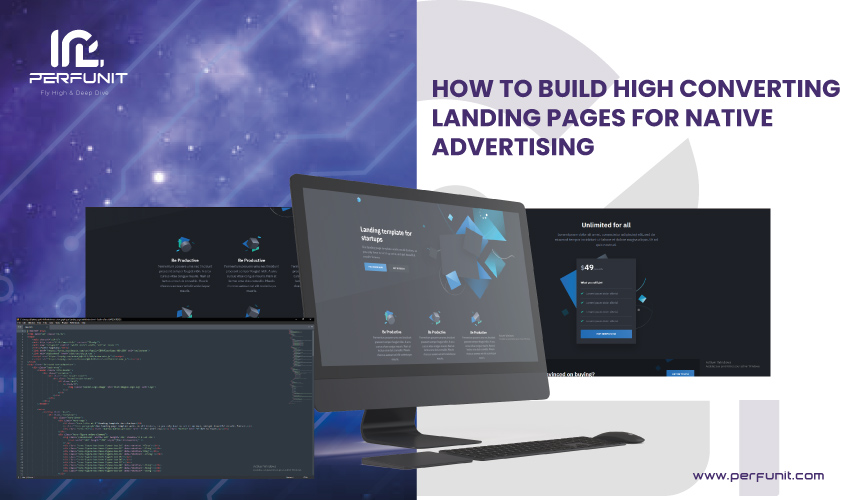 Landing page Definition
Let's start step by step, the landing page is the page on which a user will land after clicking on a link (search engine, from another website, etc.). It is therefore a key page that must make the Internet user want to carry out a specific action (subscription to a newsletter, purchase of a product/service, request for a quote, etc.). It is important that the landing page be well constructed and tests have been carried out (A/B testing in particular)in order to achieve your objectives.
In general, on the landing page, try to answer all the questions that any visitor might ask (customer, prospect, prescriber, etc.).
you should keep in mind that underestimating its optimization can sometimes heavily penalize the performance of a campaign.
Advantages of high converting landing pages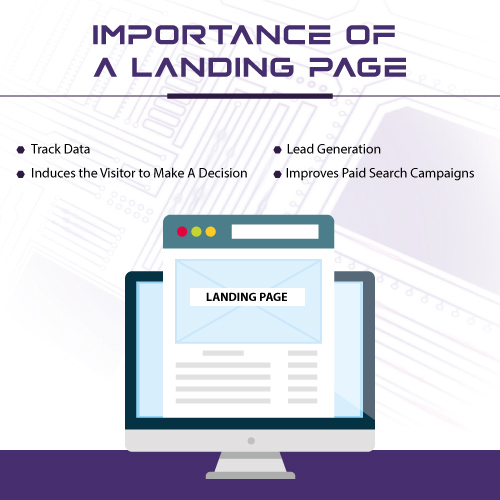 As a beginner it's normal to wonder about the advantages of a well-kept landing page, There are a few benefits of effective landing pages, beyond increased conversions: 
It is possible to collect valuable information and demographic data that will allow you to improve your marketing activities later. You will get to know your potential customers better and better and understand their needs.
Promote an upcoming product, event or sale
The moment your visitors access your e-commerce is a perfect opportunity to promote your new products, and direct them to a page that properly describes your product, service. It will allow you to both focus their attention and save time.
The first impression is important, it is through an effective landing page that we can promote it
We often hear that you don't get a second chance to make a good first impression. and it's almost true nn the digital field. This first impression is indeed extremely important for success, visitors will judge you in seconds. By investing in an effective landing page you will not miss your first impression.
Reduce the cost of clicks of an Adwords campaign
It's no longer a secret; It is possible to reduce the cost of clicks in a paid search campaign by improving your "Quality Score" which depends on the relevance of your landing page.
One of the main advantages of a landing page is the possibility of performing optimization tests and optimizing the campaign according to performance. For this, one of the most used methods is A/B testing. This technique consists of producing two landing pages for a single offer or product and directing part of the visitors to page A and another part to page B to compare the results..
Important elements for conversion landing pages: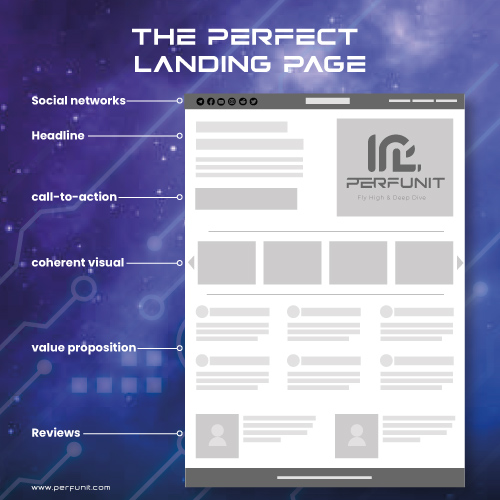 After understanding what a landing page is and its advantages, it's time to start the most important part and which contains the most valuable tip:
But first you should keep in mind, before embarking on the development of the landing page, it is essential to clearly define your objectives, your expectations… because according to them you will base your landing page.
The title of your page is your key message. Make sure to be clear, unique, and concise based on two goals: hold the attention and make your visitor want to read more.
By clicking, visitors surely expect a reward, added value from you; for example: if your goal is to sell something, you are called upon to convince your audience that your product is better than the competitor's.
Propose a call-to-action that inspires:
The calls-to-action should be the most visible element of your page after your title. For this, they must be well placed, attractive and eye-catching.
Prioritize a coherent visual:
The graphic aspect is as important as the text, it can be very useful for conversion. You can use :Images of your product/service, videos…do not neglect the quality of your visuals. 
Finally, don't forget the sharing buttons on social networks to maximize the virality of your offer. Your visitors could thus share your pages and offers with their contacts.
Examples of high converting landing pages
Minimalist but effective. 
The offer is clear, as well as the promise.
The design is clean.
Simple.
A catchy title
A short but effective description,
Finally, now that you know what it is, the advantages it provides are adapted to your Web advertising campaigns, you no longer have any reason to direct your customers to your simple home page!
If you want to create an outstanding landing page for your next advertising campaign, do not hesitate to contact our team of web enthusiasts!