In this cutting-edge world of technology, a click takes on a lot of importance. Almost every entrepreneur, big or small, knows that to ensure business success, online reputation growth is necessary, which can be achieved through a good amount of traffic to the website. Nowadays popularity is growing online and still it must be said that PPC is the best tool to approach website visitors in a short period of time.
But, before developing a PPC strategy or investing in a full-fledged advertising campaign, it is important to understand why PPC is important for online business growth.
In this article, we will help you understand what PPC is, how it works and how you can use it to make your business successful based on the following plan .
What is PCP?
What are the benefits of PPC?
The main platforms for creating PPC campaigns
How to set up and optimize a PPC campaign?
How to track PPC campaigns ?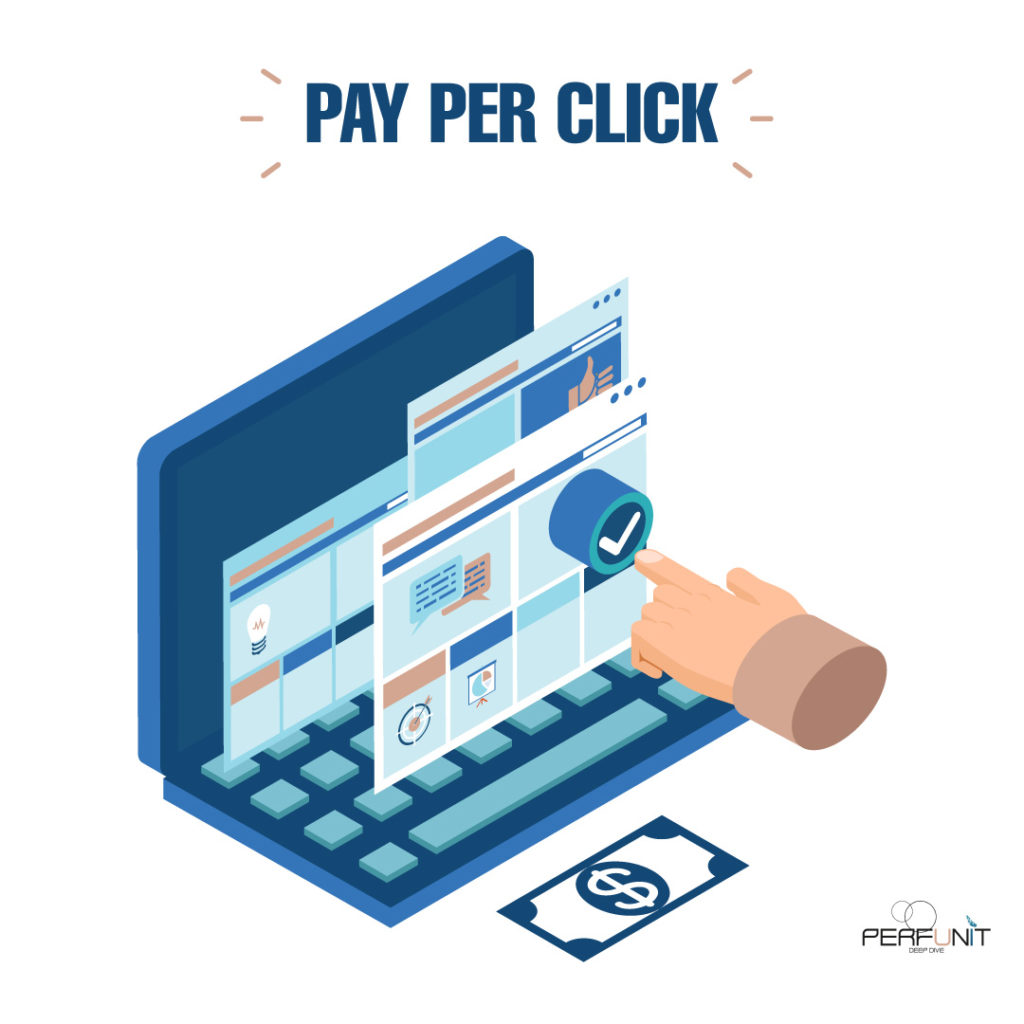 What is PCP ?
PPC, which stands for pay-per-click, is an online advertising model where advertisers serve ads on a platform such as Google Ads and pay a commission each time someone clicks on them. .
By performing almost any search on Google (or Bing), you will see ads displayed at the top of the results page.
PPC is used in any type of advertising campaign to:
Increase sales.
Generate leads.
Promote the brand
This system comes in three forms:
CPC (Cost per click): during a display campaign or sponsored links on the internet, you only pay when the user clicks on your advertisement.
CPM (Cost per thousand): during a web campaign, the advertiser will be charged at the cost per thousand impressions or displays of the advertisement.
CPA (Cost per acquisition): this billing system is widely used when locating files or when your goal is to subscribe to your e-newsletter. You will be charged each time this goal or acquisition is achieved.
What are the benefits of PPC ?
If you're considering using PPC as a marketing channel for your business, you'll want to know the benefits it offers and understand why you should invest your budget here and not elsewhere.
Here are some of the most common reasons why PPC might be the right advertising channel for you:
You are charged based on results, that is, only when a user clicks on your ad.
You can precisely target your customers.
PPC can easily be measured and tracked.
You can start receiving clicks very quickly.
Several ad formats are available.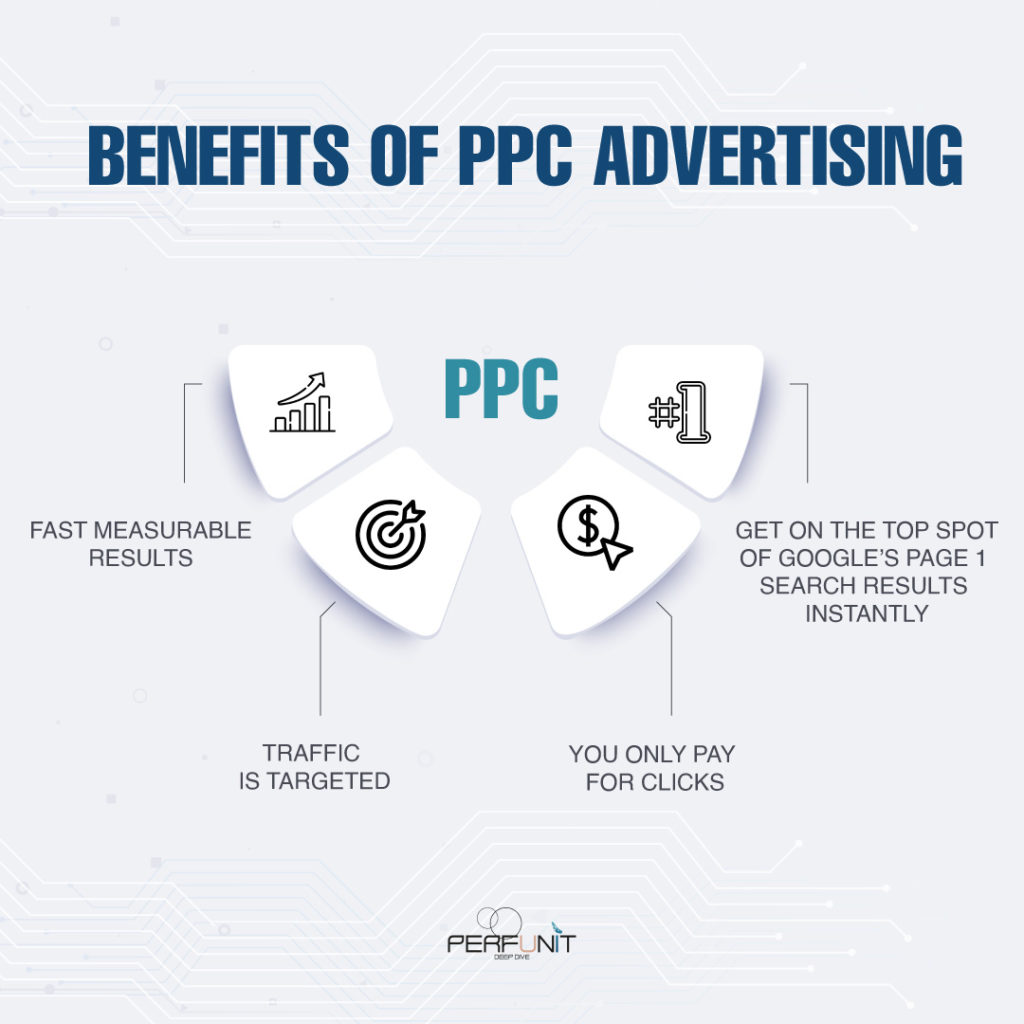 The main platforms for creating PPC campaigns :
For PPC, the two main and most used platforms are Google Ads and Bing Ads.
From a management perspective, the following two platforms are very similar; the main difference is in the size of the market.
Google Ads (formerly known as Google AdWords) is the advertising platform that allows you to serve Google search and shopping ads, YouTube video ads, Gmail ads, and display ads on the Google Display Network (GND).
This is by far the most popular PPC platform, and it offers a wealth of opportunities for almost any business to succeed in this channel.
Bing Ads, also known as Microsoft Advertising, works similar to Google Ads. It allows you to show ads on Bing, as well as Yahoo and AOL.
How to set up and optimize a PPC campaign ?
Set your goals and budget intelligently:
One of the most important steps in creating your PPC strategy is defining what you want to accomplish. Indeed, a PPC campaign can have several objectives.
Analyze competitor strategy:
Look for your main competitors, identify the best performers in paid search and put in place a strategy to get ahead of them. Google Ads can help you succeed by automatically generating your bids to outperform your competitors.
Identify your search keywords:
The cornerstone of a successful PPC campaign in KEYWORD. Choosing a most searched keyword for your PPC would allow your site to reach the required audience. The starting point for keyword research should be related to the landing page of the website. We invite you to find "perfect" keywords around the characteristics of your product.
A well-written ad is crucial for PPC campaigns; it allows you on the one hand to increase the quality score, reduce the cost per acquisition and increase click-through rates, and on the other hand, Internet users ensure that the description of the ad corresponds to their research before clicking.
We recommend you use the target keyword at least once in the title of the ad and in the body of the text, including call-to-actions such as "sign up".
Build conversion-optimized PPC landing pages:
Your ads should guide people to specific landing pages. The closer the match between landing page content and search intent, the higher the conversion rate. If you redirect people to a generic page like the homepage, they might get frustrated and leave, because that wasn't what they wanted.
Analyzing the performance of your campaign is the starting point for the success of your next campaign.It will allow you to avoid your mistakes and improve your performance.
Google Ads allows you to have a detailed report so that you can monitor and evaluate your performance to make the necessary adjustments.
How to track PPC campaigns ?
There are several metrics you'll need to understand when running and analyzing PPC campaigns.
Impressions: The number of times your ads were served in the search results.
Clicks: The number of times users clicked on or engaged with your ads.
Click-through rate (CTR): The percentage of people who clicked on your ad. It is calculated by dividing clicks by impressions. CTR is a very important indicator of how well your ads are performing.
Average CPC: The average cost per click paid for the clicks received.
Quality Score: Reported at the keyword level on a scale of 1 to 10, Quality Score is an indicator of how relevant your ads, keywords and landing page are to the user. A higher Quality Score can mean lower CPCs and better ad positions.
Conversions: The number of conversion actions your ads have generated. The actions to be tracked are set up at the account level.
Conversion rate: The percentage of people who clicked on your ads and ended up converting.
Average position: Where your ads appeared on the search results page (SERP.) The higher the position, the greater the visibility you'll have. Average position also indicates how your Ad Rank compares with other ads.
Dozens of other reporting metrics are available in Google Ads, including the ability to create your own reporting calculations in Custom columns.
You've decided you're ready to use Google Ads, Facebook or one of the other paid media platforms, we'll help you get started!
We take care of everything, from campaign planning to implementation. contahttp://perfunit.com/contact/ct us